Inspired by Seth Godin and my good friend Nevan Hooker, I sat down recently and put together a complete timeline for my writing career. It's interesting to look back, see how I got to where I am, and how much I have done. And there's still more to come!
1993 – I graduated high school and enrolled at Indiana University Southeast in New Albany. I also began volunteering to help the new youth pastor at church with a new youth outreach program, writing a few skits for the new drama team. A few weeks after dropping out of Acting 101 at IUS, I was put in charge of the drama team against my will.
1994 – The drama team at church took on the name Dramamaniacs. I taught a drama workshop at CIY and created a skit book for the workshop called Righteous Insanity. After the youth pastor suggested I try selling skits instead of giving them away, I created the first catalog for Righteous Insanity.
1995 – Thanks to the leader of the Christian organization on campus at IUS, I was published nationally for the first time by the National Drama Service.
1996 – I started taking bookings with actress Laura Gary as a comedy duo, Craving Chaos. We only did a few gigs.
1997 – I produced what became Righteous Insanity's most popular play, Aliens. I also wrote two skits that would become my most popular, as well as the one the Dramamanaics voted their least favorite, ever.
1998 – I won the Christians in Theatre Arts dramatic sketch writing contest. I left the Dramamaniacs.
1999 – I wrote the play "The Waiting Room" In the wake of the Columbine tragedy. Righteous Insanity's website went online for the first time. I published my first novel, The Shell Collector. Co-directed Joseph and the Amazing Technicolor Dreamcoat.
2000 – I co-founded the Dramatic Youth drama conference, which lasted two years. I went to work with Youth for Christ in Louisville and took "The Waiting Room" on tour around the region.
2001 – I was laid off from a full-time job for the first time. I left YFC and founded the Righteous Insanity touring company as a six person group. We struggled to keep it together through the end of the year.
2002 – A year to the day after my first lay off, I was laid off a second time. I said heck with it and decided to give Righteous Insanity a go full-time. I attended my first Youth Encounter event and taught a drama workshop. Began a three year stint as an after school drama club director at Barrett Middle School in Louisville directing A Patchwork Girl of Oz. I filmed my first short movie, Chasing Leia. The Righteous Insanity touring company re-formed in the fall as a part-time, 3-4 person group. The footage was lost, and the movie was never completed. Served one year (2002-2003) as after school theater teacher at St Rita's Catholic School in Louisville. Co-directed Joseph for the second time in a community theater.
2003 – Directed A Midsummer Night's Dream at Barrett. Righteous Insanity performed at a handful of Youth Encounter events. As a trio, we went on the road full-time in the fall, traveling across the Eastern US.
2004 – Righteous Insanity's trio became a quartet for a short time. Interpersonal squabbles resulted in the group splintering, and we wound up as a duet for the next two years. I could have written a great book about how not to run a drama team. We did get to visit Canada, and we filmed 3 movies over the summer, including the first Fluffy film. Directed Romeo and Juliet at Barrett. An encounter with some like-minded writers in Corning, New York led to the creation of the Sunday School Dropouts website. My friend Randy moved in for nine months bringing his entire wrestling library with him. I read Mick Foley's Have a Nice Day for the first time.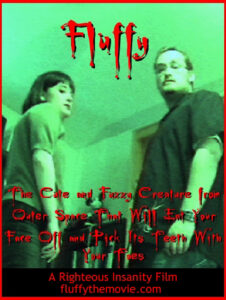 2005 – Fluffy was released. More short films were made. Righteous Insanity's traveling company made a spring trek to Calgary that included a detour to see the Hart House. We called it quits after the fall. I met my wife Jessica at a rock show.
2006 – Started a parody Christian dating website, Get Yoked, featuring fake video personals. Got married in the fall.
2007 – Started working part-time at a local Christian high school directing drama. Directed Robin Hood and Harvey. Wrote for and acted in Specific Gravity Ensemble's "Elevator Plays" production in Louisville. My daughter Lydia was born in November.
2008 – Went back to school to get my teaching degree. Produced the short films Tolerance and F2: Fluffy Strikes Back. Still directing plays at the high school, A Midsummer Night's Dream and Our Town.
2009 – Still at the high school doing theater, directing Joseph and Get Smart. My son Sam was born in March. The short film Bots was produced by comedian Marty Pollio. The Last Temptation of Fluffy, featuring Len Cella of Moron Movies, completed the Fluffy trilogy.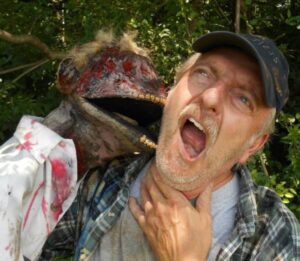 2010 – Released the novel Martian Queen. Directed a terrible presentation of Pygmalion and much better productions of School House Rock and Cinderella at the high school. Released the short story collection that was later revised and republished as Robot/Girlfriend. Purchased Clive the zombie puppet on ebay. Directed A Midsummer Night's Dream in a community theater.
2011 – Attended Wrestlemania 27. Directed Annie then left the high school drama gig behind after finally accepting administration was never going to hire me on as a teacher. Started writing children's ministry curriculum for a friend's start-up company, Children's Ministry Deals. Released the novel Cave World. The feature film Wingman, which I wrote, gets a brief release in film festivals.
2012 – Over lunch with my wife in November, I said I was thinking about writing a book about professional wrestling in Louisville. She said go for it. Released the novel Space Monster.
2013 – Began research on the book Bluegrass Brawlers. Released the kids short story book Tales from the Dad Side and the novel Shell Games. Cindy Maples and I co-produced the short film The Telemarketer.
2014 – Released Bluegrass Brawlers. Wrote and released Eat Sleep Wrestle and launched the website. Also co-wrote a book with pro wrestler Simply Badd. Released the novel Space Kat.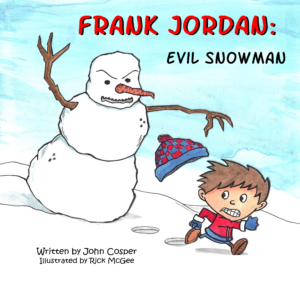 2015 – Released Kenny "Starmaker" Bolin's autobiography. Released the illustrated kids book Frank Jordan: Evil Snowman.
2016 – Met Dr. D David Schultz and began work on his book. Released Lord Carlton's biography. Cindy Maples turned a short story of mine into the terrifying short film Out of My Mind (NSFW).
2017 – Published Louisville's Greatest Show. Met Dave Marciniak, a former house flipper in Toledo who had found and saved memorabilia from the Black Panther Jim Mitchell. Met him in the fall and began cataloging and scanning everything he had saved as well as helping him sell most of it on ebay. Released the book Season's Beatings as a result. Released the novel Return to Cave World and the short story collection The Big Bad Goodnight. Finally has a chance to direct my play Morbidman Meets His Maker as a fundraiser for Power Ministries – something I did mostly for my kids but also so that Annie would NOT be my final play.
2018 – Published Dr. D's autobiography and Mad Man Pondo's autobiography. Published a kid's story book Good Night Ninja as a rib with wrestler Hy Zaya. Did a second fundraisers for Power Ministries directing Morbidman Returns – partly for the kids, partly because the cast had so much fun the first time, we had to do round two. Closed down the Righteous Insanity website, handing over the catalog and company to a former student, Gia Harris. Made my first trip to the Pro Wrestling Hall of Fame induction weekend in Waterloo, Iowa.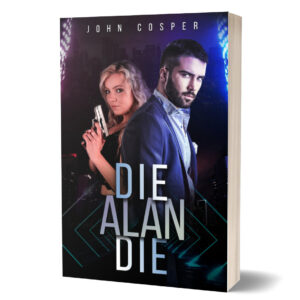 2019 –Published the novel Die Alan Die. Published the Black Panther biography and Hurricane JJ Maguire's autobiography. Also released four short fiction works with independent wrestlers and Grappling by Gaslight, a collection of short stories about wrestling in the 1880s. Attended the CAC Reunion and presented Dr. D with his award. Spoke on behalf of Stu Gibson's family at his induction into the New Albany High School Hall of Fame.
2020 – Published the autobiographies of Tracy Smothers and Scott Romer. Published the biography of Elvira Snodgrass. Co-created the virtual pro wrestling convention Wrestling Bookmarks Covid-Con with Kenny Casanova. Produced a number of wrestling-related short films as well as Fluffy 2.5: Breaking Quarantine. Produced the short film series The World's Shortest Horror Films and the short Coronavampires with my son Sam.
2021 – Published the biography of Chris Candido and the autobiography of Princess Victoria. Left the children's ministry writing gig to focus on new projects and free up my time. Used some of that free time to compile and publish the short story collection Dead Park Plaza.
2022 – Release Wahoo McDaniel's biography, co-authored with his widow Karen. Released a sequel to Dead Park Plaza, The Shops at Dead Park. Revised Scott Romer's autobiography into a second edition, and revised Bluegrass Brawlers to release a new edition. Finished a biography of Mars Bennett. Released three fiction books to end the year: Girl Most Likely to Kill You, Zombies of Oz, and Dead Park Records.