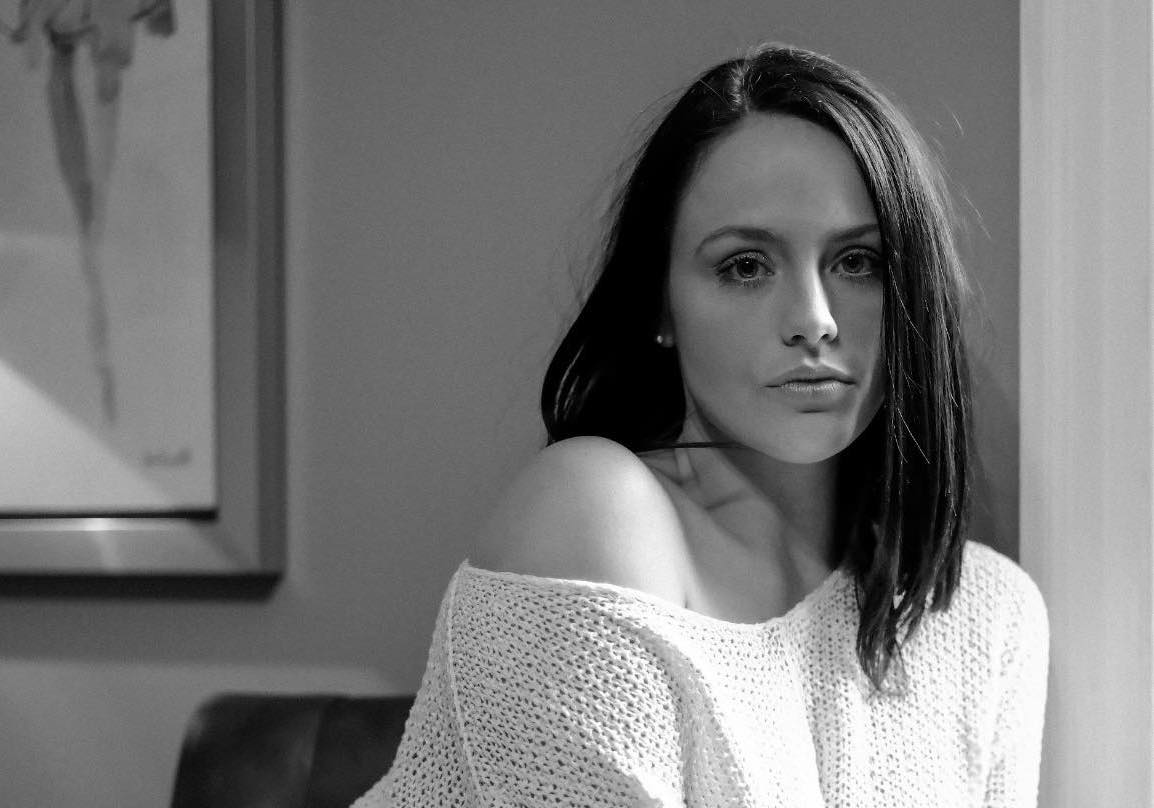 I've known Kayla Perkins since my earliest days as a filmmaker. The actress and model started her career at the age of twelve when she appeared on The Simple Life with Paris Hilton and Nicole Ritchie on the E channel. Kayla, who would be crowned Junior Miss Kentucky in 2003, fell in love with TV and film thanks to her experience on The Simple Life, and she's become a fan favorite on the independent film circuit. Her credits include The Dark Room, A Promise To Alexis, The Killbillies, The Girl, the TV show Nashville, and many more, including a short I produced, The Last Temptation of Fluffy. She is busier than ever today working on projects like The Art Of Killing; Monster On: The Art Of The Craft; The Baton Rouge Serial Killer: Derrick Todd Lee; 12 Till Dawn; Midas Cove; Murder, Murder, Kill, Kill; and The Anniversary.
Kayla dabbles in books as well. We collaborated on a novel, Kayla Perkins is Dead, and she's writing a wonderful children's book with her son Kayden. The book is called I'm Kayden and I Have JIA, and it was written by mother and son to help children like Kayden who are dealing with Juvenile Idiopathic Arthritis.
Whew, that's a mouthful.
But, that's not important right now.
This week, I asked Kayla to answer the 3 Irrelevant Questions. So here we go!
What is your favorite guilty pleasure movie? 
I love all kinds of movies. But one movie that I love and have watched literally over 32 times is called My Fault with Nicole Wallace and Gabriel Guevara. It is based on the book by Mercedes Ron. My Fault is such a great story, and the chemistry that these two actors have is amazing! They did an amazing job. I love romance movies.
If you could spend a day with full access to any animal, what animal would it be? 
There are so many animals that I would love to spend the day with, but if I had to choose, I would pick a tiger. Tigers are the largest cat species. I love cats. I have two named Cinammon and Tabby. They are just like kids. They are super fast. I love that they go after what they want. I think everyone of us should go after what we want in life.
If you could hop in a fast car or private jet and go anywhere in the world for a favorite food, where would you go, and what would you eat? 
This is such a hard question. I love all kinds of food and snacks, but I'm not a big sweets person. If I had to pick one item, though it would be Superman ice cream. Growing up, going on vacation and doing photoshoots for pageants, I would eat Superman ice cream. Everytime I see it on vacation, it brings back memories.
You can learn more about Kayla Perkins and find her social media links at www.kaylaperkins.com