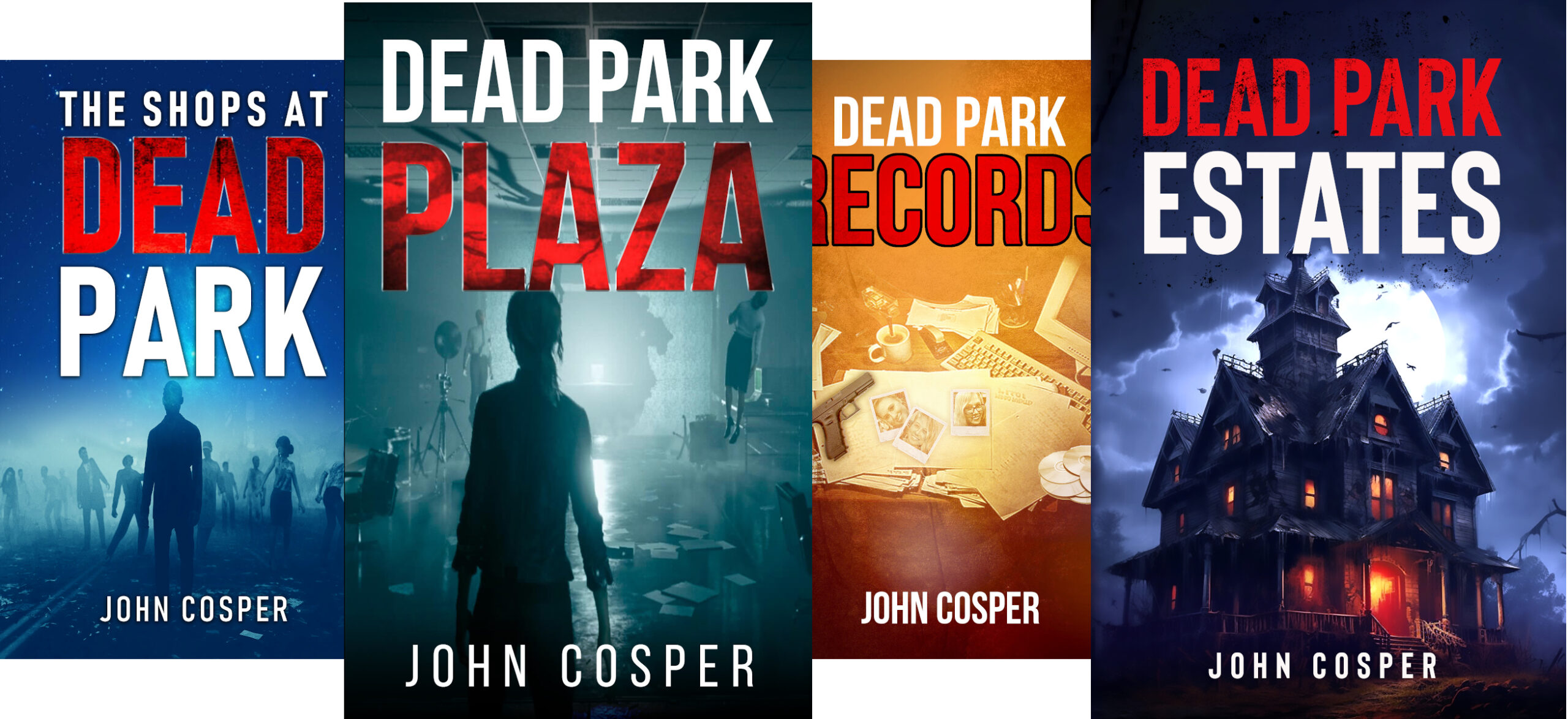 I love the Dead Park series. I love these stories so much. Over the past few years, the books, first inspired by my late father, have become a bit of a sandbox. Ideas, fragments of stories, and unfinished projects from the last twenty years have all found released within this series. At least two more books are coming.
In Dead Park, anything creepy, strange, or gory can happen. This eerie community counts everything from vampires to killer puppets to Mothman to a doll with teeth to Bigfoot himself as residents. Heck, even Mad Man Pondo, the real life deathmatch legend, makes a cameo.
Right now, you can get all four books on Kindle with one click for $11.96. Three of the four books – one about an office building, one about a mall, and one about a suburb – are story compilations, all based in one location. Book three, aka Dead Park Records, is a stand-alone novella with connections to the notorious office building that started it all, Dead Park Plaza.
If you like short stories; if you like humor with your horror; if you like relentless chaos, unexpected twists, and a splatter of insanity – and blood – give the series a try.