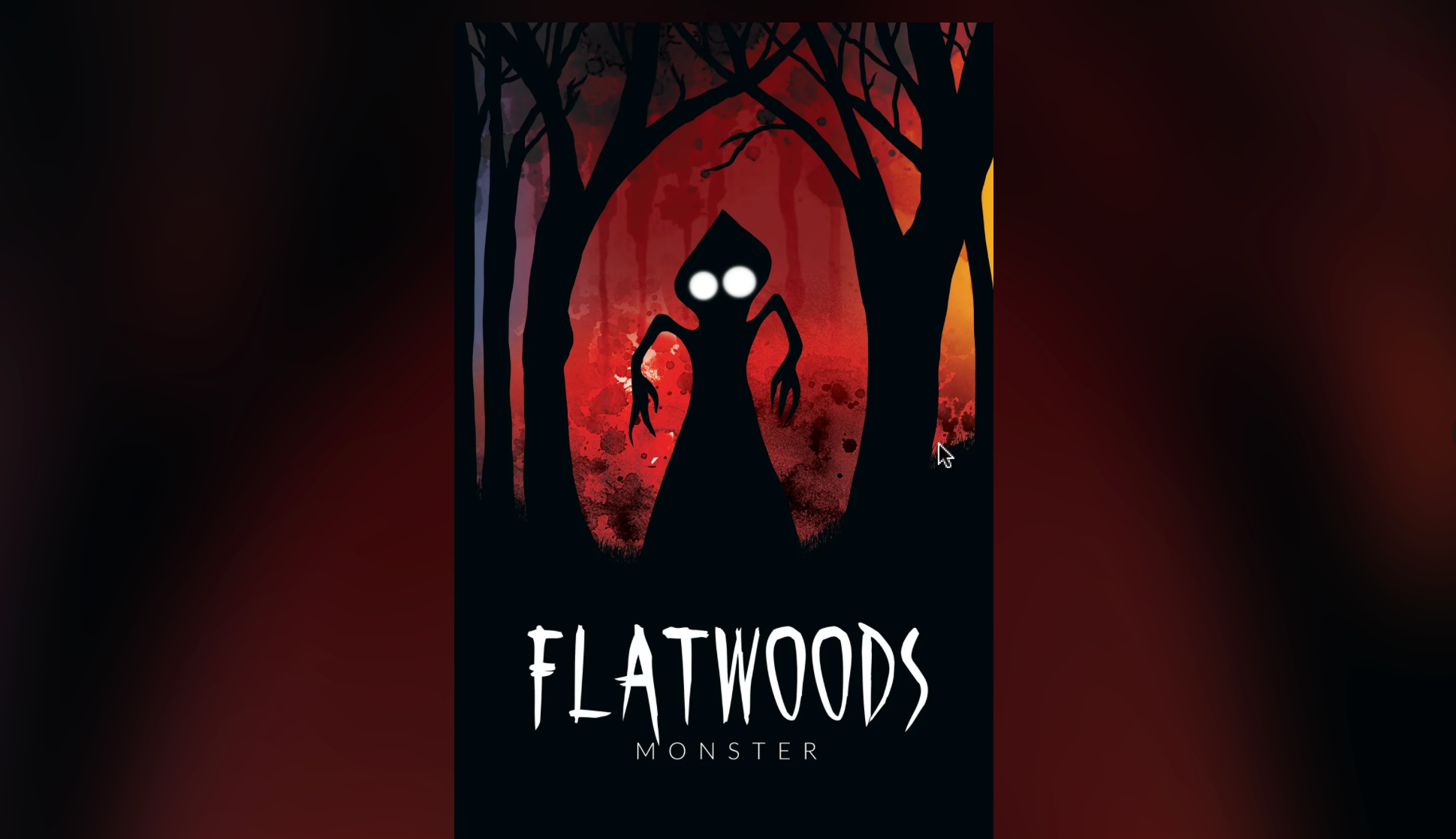 Holly Wholahan is an artist and designer who lives in Louisville, KY. She is best known for her cryptid and monster drawings and a frequent convention artist alley haunter. Holly has done work for a few small publishers, including recent illustrations for a monster manual by Bloat Games. She designed the shirt for the inaugural Small Town Monsters Monster Fest and has been known to pop-up in the Cryptid Crate from time to time.
Holly also happens to be a favorite artist of mine. I have four of her prints on display in my office, and I've drawn inspiration from them as cryptids have made their way into the Dead Park Universe. Her Flatwoods Monster is definitely my favorite.
But that's not important right now.
I asked Holly Wholahan three questions I ask every artist friend of mine, questions that are completely irrelevant to her work as an artist. Here's what she had to say.
What is one of your favorite guilty pleasure movies?
The Beastmaster. I have to watch it every time it's on. It was like the first 'He-Man' movie to me. It's horrible acting and a weird story, but I loved it as a kid. I've always been into magic and swords and stuff. This movie was my first introduction to a Dungeons and Dragons like setting before I knew what that was.
If you could have all access for a day with your favorite animal what animal would you choose, and why?
I've always loved Polar Bears. They are cute and fuzzy, but could also bite your head off. I could watch them chill and play all day.
You're hungry, and you have access to both a fast car and a private jet. Where are you going for your ultimate snack, and what makes that food/place/experience the best?
I do marketing in the food industry as my real job, and I follow a ton of restaurants and food pages on Instagram. My husband is from San Diego, and all he talks about is how good the burritos are there. Based on what I've seen on social, I think I would got to So Cal and try ALL THE BURRITOS. Like every burrito I can find. Ramen burritos, Vegan Burritos, Cheeto burritos, as long as they are made in Southern California.
If you like monsters and cryptids and are one of the "cool kids" who believes in supporting independent artists, click the link below for Holly's website to see her work and follow her on social media. I can't recommend her enough.
Click here to visit Holly Wholahan Art.