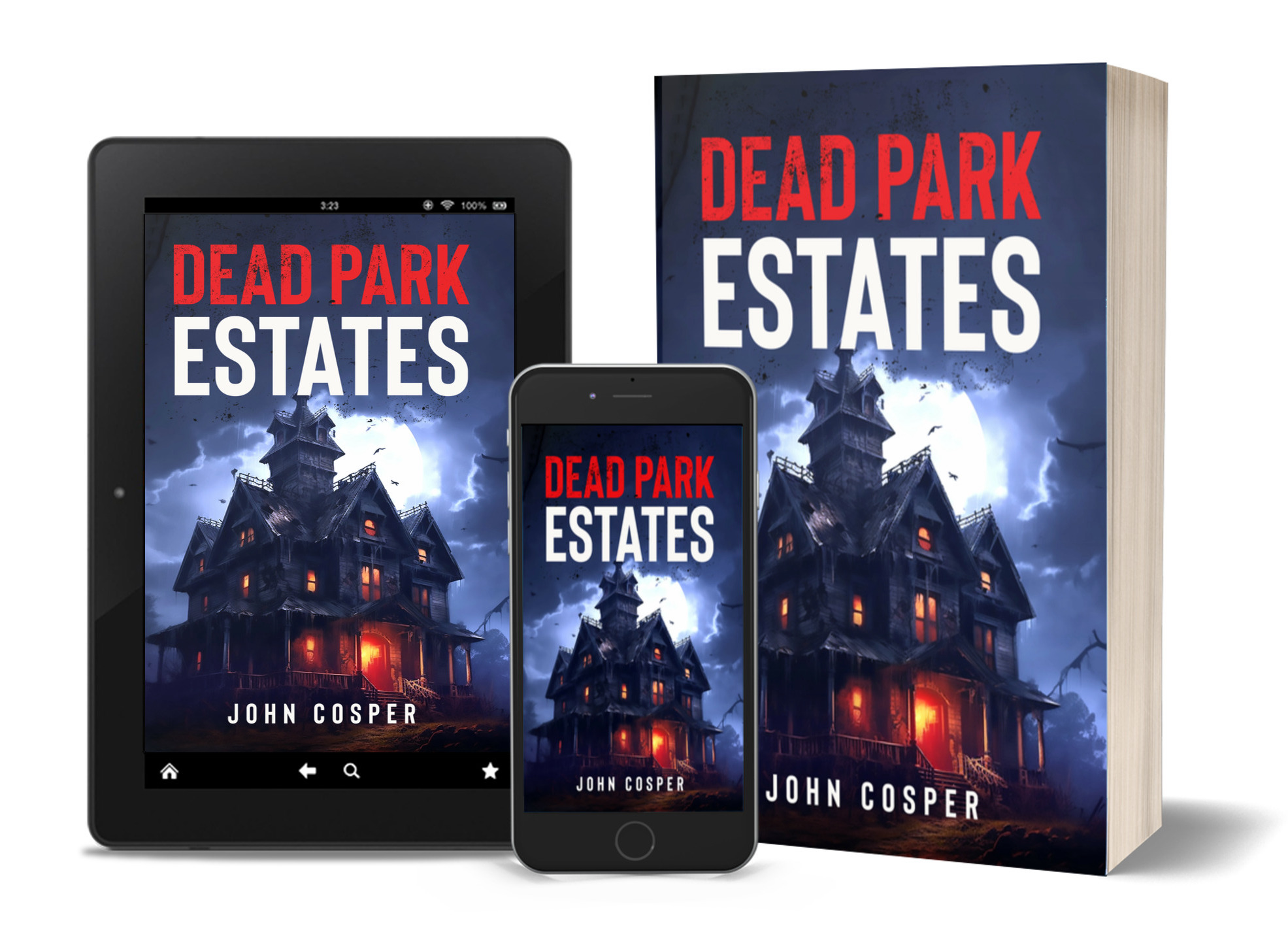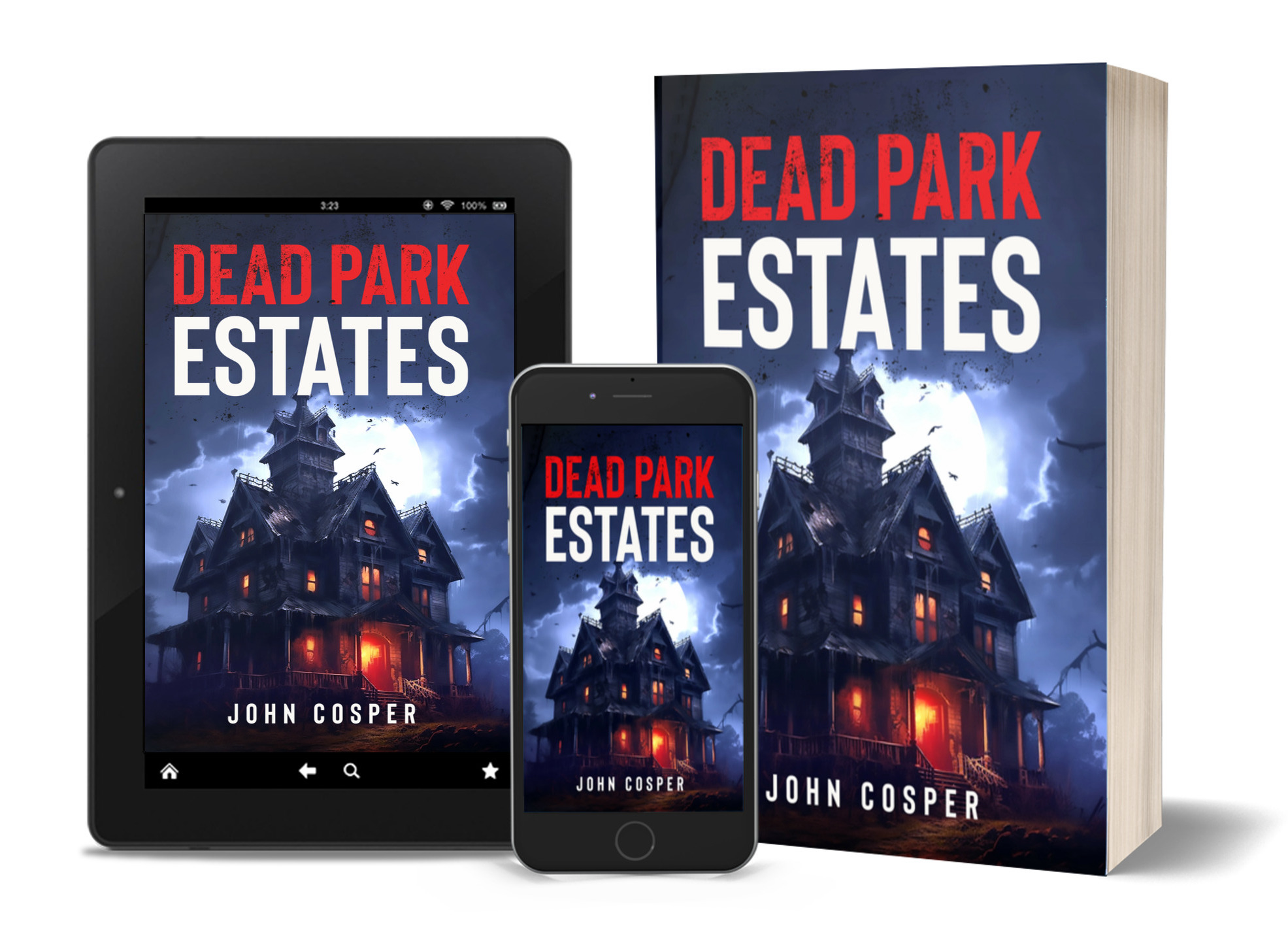 Great news for Dead Park fans: Dead Park Estates is now in print!
Greater news for Kindle fans: Amazon lets you buy all four books on Kindle for just under twelve bucks.
The link below will take you to a page where you can buy the bundle. For those who prefer paperback, there are links for those editions as well – and a few are even on sale!