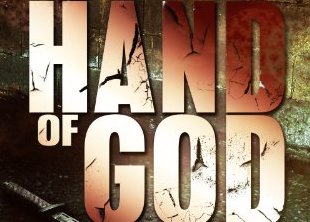 Tony Acree is a novelist, screenwriter, and publisher. He created the Victor McCain Thrillers and co-wrote of the Samantha Tyler Thrillers with Rachael Rawlings and Mary Ellen Quire. Both series were optioned by Dark Harbor Pictures to become streaming shows.
Tony also wrote a humor book titled Tell Me More: My Conversations with Scammers, My Twins and Storeclerks. His screenplay, Songs of Bloody Harlan, was optioned by Jamezz Hampton and 1209 Productions for the silver screen, and he is currently working on the next Victor McCain novel, The Unit. 
Oh yeah, and at comic cons and author fairs, he is frequently mistaken fro George Lucas. No, really!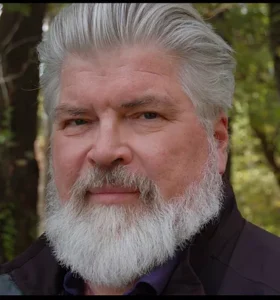 But that's not important right now.
Tony Acree is today's featured artist answering the 3 irrelevant questions.
What is one of your favorite guilty pleasure movies, and for heaven's sake… why?
No doubt for me it is the Lake House, starring Sandra Bullock and Keanu Reeves. I love Sandra Bullock and have since she first smiled in Demolition Man. The movie has a goofy romantic plot, with Sandra and Keanu talking via letter across time. Anytime I see it playing, I stop and watch it. I am a hopeless romantic at heart. I'd wait for Sandra Bullock. 
If you could have all access to any animal for a day, what animal would it be and why?
For me it would be the snow leopard at the Louisville Zoo. The dude oozes cool, and any time I'm there, he looks at me like he wants to get to know me, too. Like, really close. I need to put a snow leopard into a book. 
You're hungry, and you have access to both a fast car and a private jet. Where are you going for your ultimate snack, and what makes that food/place/experience the best? 
I'm hopping on a private jet to eat some lamb shank and shepherd's pie in Dublin, ireland. I am Scotch/Irish by heritage and love the food. And what better place to eat Irish food than Ireland? When I'm done eating, then I'll have several glasses of Redbreast 22 year Irish Whiskey. With a designated driver. 
Click here to visit Tony's website and check out his books.