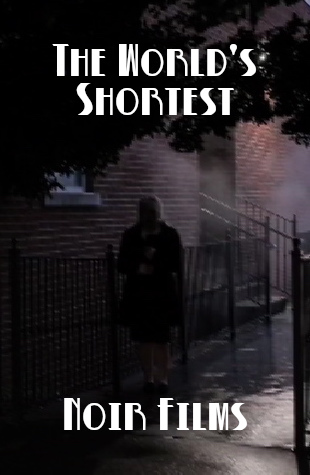 I've got a new video series up on YouTube. Following up on the Covid-inspired World's Shortest Horror Films, it's The World's Shortest Noir Films.
The series features the talents of George Robert Bailey, Cory Burdette, Sonny Burnette, Christina Cannon, Scene Nick, and Roni Jonah as well as the music of Jon Driver.
The playlist is linked below. Five videos have been released so far with four more on the way. Enjoy!