Something is seriously wrong in the neighborhood of Lead Park.
On the surface, Lead Park Plaza looks as dull and boring as any other four story office complex, but those who used to work in the building tell a different story. Emboldened by the anonymity of the Internet, former employees of the Plaza's myriad of companies came forward to tell stories of murder, monsters, tribal warfare, dead bodies, evil bosses, and cannibalism. Spanning more than three decades, the stories told in Dead Park Plaza shed light on the mysterious companies that occupy this seemingly ordinary office complex.
Of course if you think working in Lead Park is bad, you should try shopping there. Yes, right next door to the dreaded office plaza sits The Shops – or is it Shoppes? – at Lead Park. It's a strange enough place when you realize it still plays host to a movie rental store, a video game arcade, and a Radio Shack, but wait until you hear from the people who work and shop there. Killer clowns, chainsaw toting homecoming queens, froyo loving ghouls, and an Amish serial killer are just a few of the urban legends surrounding the mall.
Books one and two of the Dead Park series are now available. Click the covers below to purchase.
Signed paperbacks
eBooks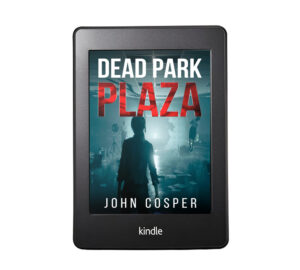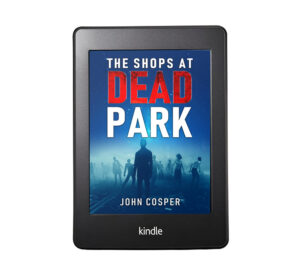 John Cosper is a prolific author who has written sketch comedy, stage plays, short and feature films, TV programs, short stories, and novels. He also wrote and produced dozens of short films featuring everything from aliens to zombie puppets to COVID-stricken vampires. He is also the founder of Eat Sleep Wrestle and the author of more than twenty books on professional wrestling.
Questions? Comments? Want to say hello? Click the link above.